When You Succeed, We Succeed
Our story began in 1999, when Brett Tanner founded Pinnacle Trailer Sales with a dedication for helping customers and doing what's right.
Pinnacle Trailer Sales started with one location in Wilmington, NC and continues to expand throughout the Southeast with locations in VA, SC, NC.
For more than 20 years, we've helped customers in a variety of industries get the trailer they need, when they need it.
"Our mission at Pinnacle Trailer Sales is to provide our valued customers and our family of employees the tools and information to help them be as successful as possible."
We take our responsibility to our customers and our employees seriously, whether it's helping you find the new semi-trailer that is perfect for your haul or having a companywide luncheon to celebrate the hard work of our employees.
We believe in keeping promises, and our dedication is reflected not only in the copy of the U.S. Constitution which hangs proudly on our wall, but it's also found in our support of charities such as the Upstate Family Resource Center in South Carolina.
Our core values shape who we are and reflect the philosophy of our business.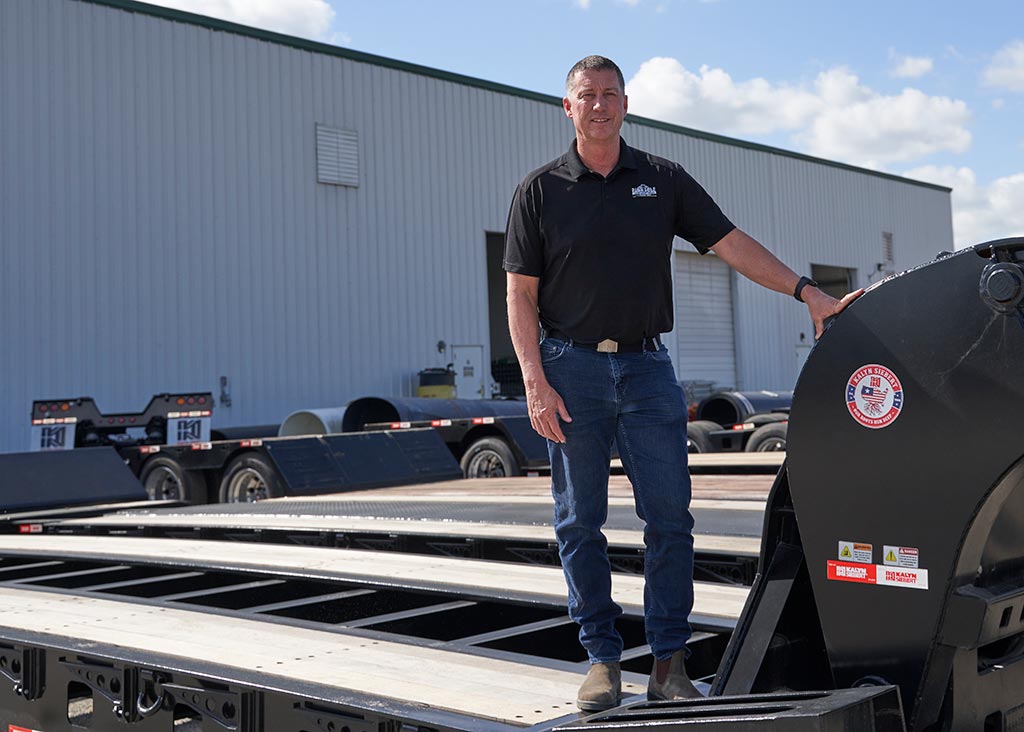 Brett Tanner, Founder and CEO of Pinnacle Trailer Sales
Our Core Values
INTEGRITY. We will do the right thing even when it is not easy.
RESPECT. We will treat everyone we encounter with RESPECT.
LISTEN. We will listen to the needs of our customers and fellow employees, and then do something about it.
DUTY. We will do what we say we are going to do and do it when we PROMISED.
TEAMWORK. We will be committed to work for what is best for the TEAM.
RESPONSIBILITY. We will take responsibility for mistakes and be quick to forgive others.
We Continue Our Dedication to Our Customers, Our Employees and Our Community
Need to find the right trailer for your fleet or do you need a lowboy rental trailer while yours is being serviced? We make sure you never miss an opportunity to get the haul you want, when you need it.
Looking to work for a different type of company? One that respects you and wants to see you succeed? We have openings for technicians, welders and other positions at our various locations across the Southeast. Start reading about Careers at Pinnacle Trailer Sales to learn more.