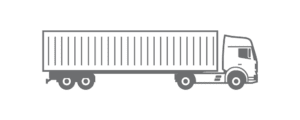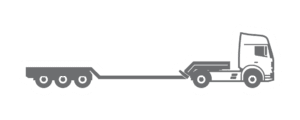 We Have Hundreds of Used Trailers for Sale and Ready for Delivery Today
Are you dealing with downtime due to older equipment, but you're not ready for a new trailer? Have you lost a haul to a competitor because you didn't have the upgrade you needed? 
There's no reason to miss premium hauling opportunities because you don't have the right equipment in your yard.
Pinnacle Trailer Sales has hundreds of used trailers for sale from the leading manufacturers. With our flexible finance options and delivery services, we can get you the right trailer for the right haul right now—because we know how important it is for you to avoid downtime due to outdated equipment.
Every used trailer has passed a DOT inspection to ensure you're getting a dependable trailer that is just right for your haul. In many cases, our used trailers are ones that we have originally sold and then repurchased through our buyback program–meaning we know every detail of its history. 
We're Here to Serve You—Even Long After the Sale
Our dedication to our customers doesn't end when you pull your trailer away. We offer free inspections for the life of the trailer, and our convenient service centers are staffed by knowledgeable technicians and certified welders who can tackle any job.
Not Sure If New or Used is the Best Way to Go? Find the Key to Your Success with an MVP Assessment
The number one key to your success is having the right trailer for the right haul at the right time. Our free MVP assessment will connect you to the trailer that is the perfect fit for your needs. A quick call to our sales team will help you assess all the options and quickly maximize your versatility and payload based on your unique needs. 
Not sure where to start? Take a moment to browse our inventory or speak with one of our knowledgeable in-house industry experts to guide you.