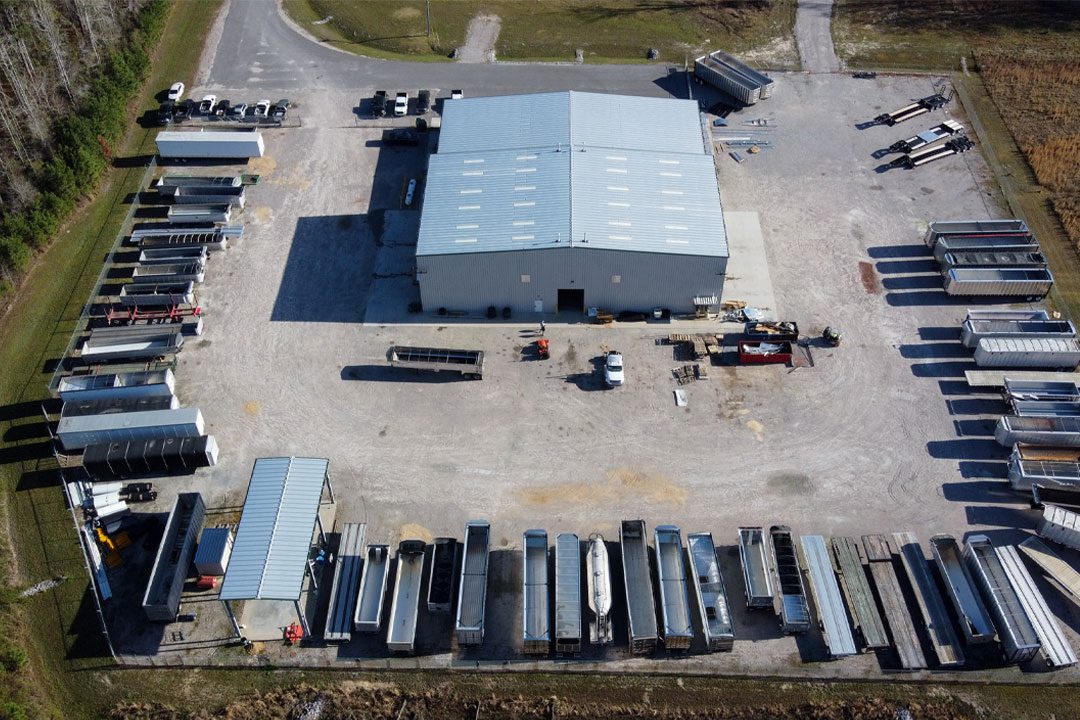 We Have the Rentals You Need: Lowboys, Hopper Bottoms, Live Floors, Chip Trailers, Flatbeds and More.
Right Now.
When You Need Them.
If your trailer is in for service, you have warranty claims, or if you're waiting on your new trailer to be built, you need a reliable rental to help you get back on the road.
Maybe you need an upgrade, or a way to increase your hauling capacity until you're ready to purchase an additional trailer.
You can't afford to have extensive downtime.
We'll make sure you have the exact trailer for your short-term needs when you need it most.
This means you have a seamless transition that allows you to continue to make the hauls you need, or win new business / bid on new jobs right now. There's no reason to miss a payload when you're working with Pinnacle Trailer Sales.
In our inventory, you'll find a semi-trailer for rent that is a perfect fit for industries such as:
If your crop doesn't make it to the market on time, you lose money, and if you don't have enough fertilizer when you need it, you can't plant crops. Equally important, if your agriculture trailer breaks down, you'll lose out on the harvest. This equals more stress, lower yields and less money.
By renting a semi-trailer for your agricultural needs, you can be sure that you'll have the right trailer for the right haul when you need it without having to make a major investment in a new or used trailer.
With a fleet of semi-trailers including dump trailers, flatbeds, live floor, trash, traveling axle and lowboys, our rental program can help you meet the competitive demands of the construction industry.
Having the wrong trailer for the construction industry isn't just inefficient; it can be dangerous. You need the right trailer to ensure you have the right shapes and lengths to avoid turnovers. And that may change depending upon your job and what you're hauling.
Outdated, heavy trailers can hurt your payload, and you'll need a variety of trailer types to ensure you have the versatility you need to avoid lost loads.
Renting a trailer enables you to get exactly what you need for the variety of hauls you'll have.
These are fast-moving industries where clients often need your services immediately. A semi-trailer rental means you can have a variety of equipment available without having to purchase multiple trailers for different purposes.
The wrong equipment isn't just unsafe, but it can open you up to liability, placing your hard-earned reputation on the line.
Renting one of our lowboy trailers means you'll always be ready to respond to calls 24/7, and you'll have the flexibility to schedule the heavy haul jobs you want.
The forestry industry is tough, unpredictable and competitive. Without the right trailer, bigger jobs—and bigger profits—are out of reach. By increasing your payload you can take on larger tracts, and that means having the right trailer for the right haul—when you need it.
You need your trailer now to expand your geographic reach, to respond quickly to jobs, and establish yourself as the "go-to" source for your customers and the industry. By renting a semi-trailer, you'll be sure to always have the latest updated equipment so your business can grow.
We invite you to browse through our fleet of forestry semi-trailers for rent including chip trailers, double drops, flatbeds, live floors, log trailers, lowboys and open top trailers. We'll be sure to help you find exactly what you need.
Renting a Semi-Trailer Is Easy
Give us a call and we'll get you the trailer you need—often within the SAME DAY.
Once you have selected the trailer you need for your job, we can easily have it delivered or picked up.
Pinnacle Trailer Sales Is Dedicated to Helping You Find the Right Trailer for Rent
There's no reason you should miss a job just because your trailer is unavailable or you can't afford a major investment in a variety of different trailers.
Many industries can be unpredictable, with varying payloads, and renting a semi-trailer means you're prepared for any contingency.
That's why we're dedicated to finding the right rental trailer for you when you need it most. We're dedicated to helping you succeed.
Contact us, for more information on our rental inventory. We'll be happy to help you find the right trailer for the right haul, right now.