Not having the right trailers
 
when you need them can cost you. 

Outdated, heavy trailers 

hurt your payload

.

Trailer shape 

impacts load release

.  

Older trailers lead to 

more downtime

.

Wrong trailer means 

less versatility and lost loads

.
These all add up to
 
LESS PAYLOAD and MORE DOWNTOWN

Don't let this happen to you. Give our guys a call,
we'll get you what you need at 800-513-9373.
Being Ready is the #1 Key to:

Maximizing Payload and Reducing Risk.

Lighter trailers to haul more loads every day.

Versatile trailers to haul everything you need to.

The right shapes and lengths to reduce turnovers.

Durable trailers to decrease downtime for repairs.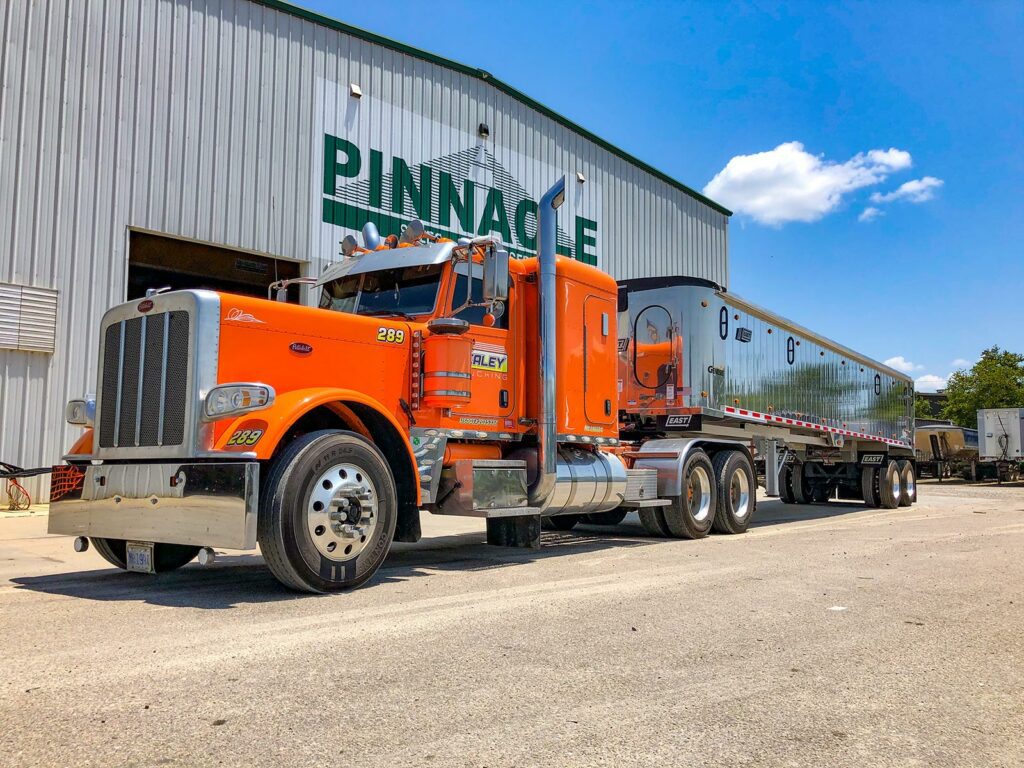 Come to Pinnacle for 
The Right Trailer, For The Right Haul, Right Now.

  Our MVP Assessment helps position you to safely haul more now, and in the future.  

  We have a huge inventory of construction equipment, available now for pickup or delivery!  

  We can build customized trailers, so you can tackle the jobs you want and haul everything you need to.  

Spread your cost over time, or use rental and leasing options to scale-up for one-off opportunities.  
Doing Business with Pinnacle Is Easy
Our MVP Assessment ensures you get the right trailer, for the right haul, right now.
At Pinnacle, we have a cultural commitment to do right by you. Because like you, 
we're in this for the long haul
.